Get Epson L1300 A3 Printer at an affordable price in Kenya form elitex solutions
Product Overview
The Epson L1300​ High Volume A3 Ink Tank Printer​ is a highly efficient printer that lets you print low-cost photos easily from memory cards or directly from cameras. You can use this appliance as a scanner to make digital copies of important documents. This printer lets you print borderless pages and art on glossy paper,  CDs and DVDs. It is user-friendly and easy to set up thanks to its compact form factor.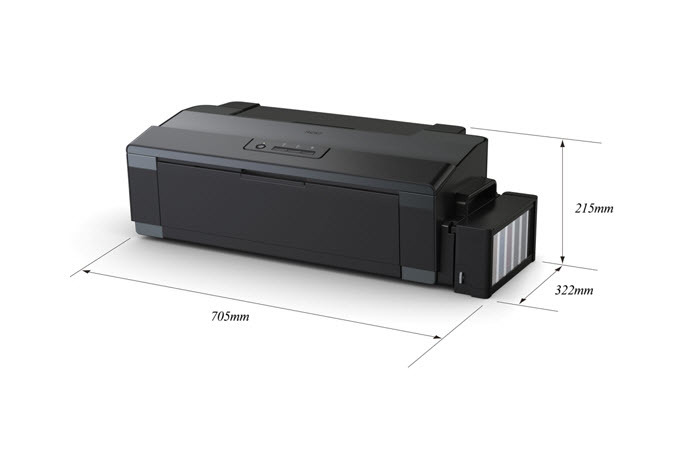 Designed for High Productivity
The Epson L1300 A3 Printer features an advanced printhead to achieve fast print speeds of up to 15ipm (black). Super Reliability and Print Quality; Designed for continuous printing performance, Epson's renowned Micro Piezo™ printhead is not only highly reliable in operation, but it also delivers an astoundingly high resolution of 5760dpi. When paired with genuine Epson formulated inks, the L1300 delivers exceptionally high-quality prints for all your business and creative needs.
Media Flexibility
The Epson L1300 A3 Printer comes with a rear-feed tray that accepts a wide variety of printing media, including thick paper, photo paper, envelopes, labels, and more that allows you to accomplish all manner of printing jobs with ease. Hassle-free Operation; Epson's original ink tank system is designed for smooth, no-mess operation in corporate and SOHO environments.
Quality That Shines. Value That Lasts.
Epson genuine ink bottles are individually sealed to ensure the purity of their contents and formulated to deliver outstanding high-volume print quality with L-Series printers. Choose Epson genuine ink bottles to enjoy lasting quality with your L-Series printer and low printing costs.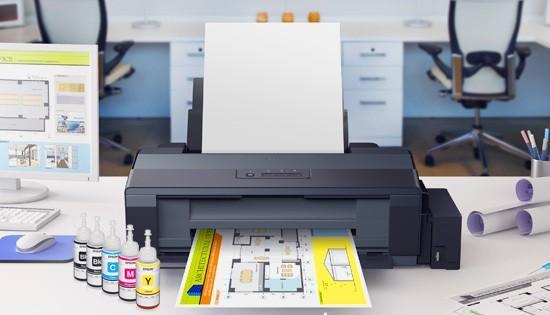 1-Year Warranty for Peace of Mind
Enjoy warranty coverage of one year or 30,000 prints, whichever comes first, for maximum value from your printer and freedom from maintenance worries.
** While every attempt is made to ensure the information provided on this page is accurate, specifications change from time to time and we will not be held liable.
General Specifications
Print Method: On-demand inkjet (Piezoelectric)
Maximum Print Resolution: 5760 x 1440 dpi (with Variable-Sized Droplet Technology)
Minimum Ink Droplet Volume: 3plAutomatic
Black Nozzle Configuration: 360
Colour Nozzle Configuration: 59 per color (Cyan, Magenta, Yellow)
Print Direction: Bi-directional printing, Uni-directional printing